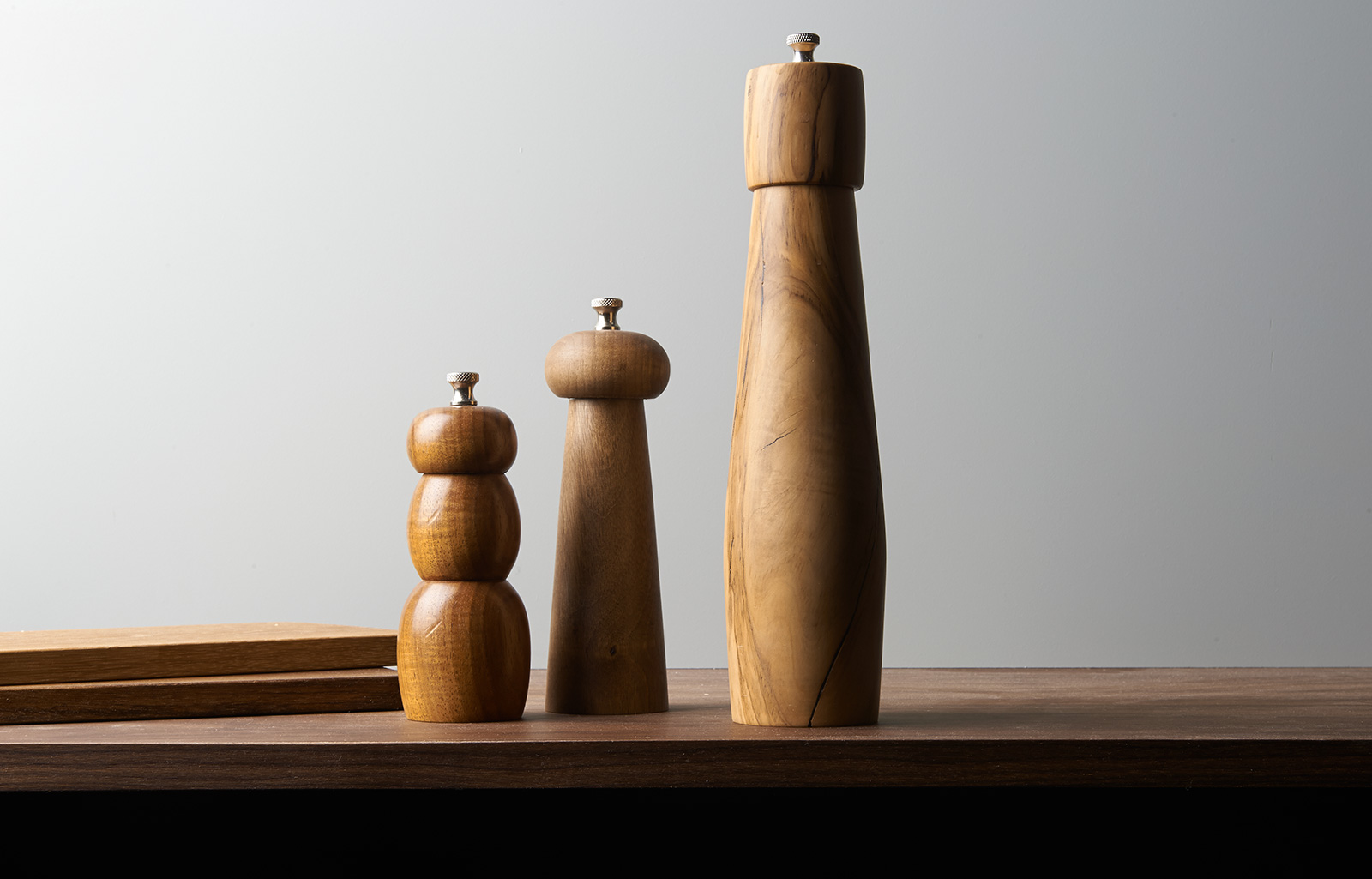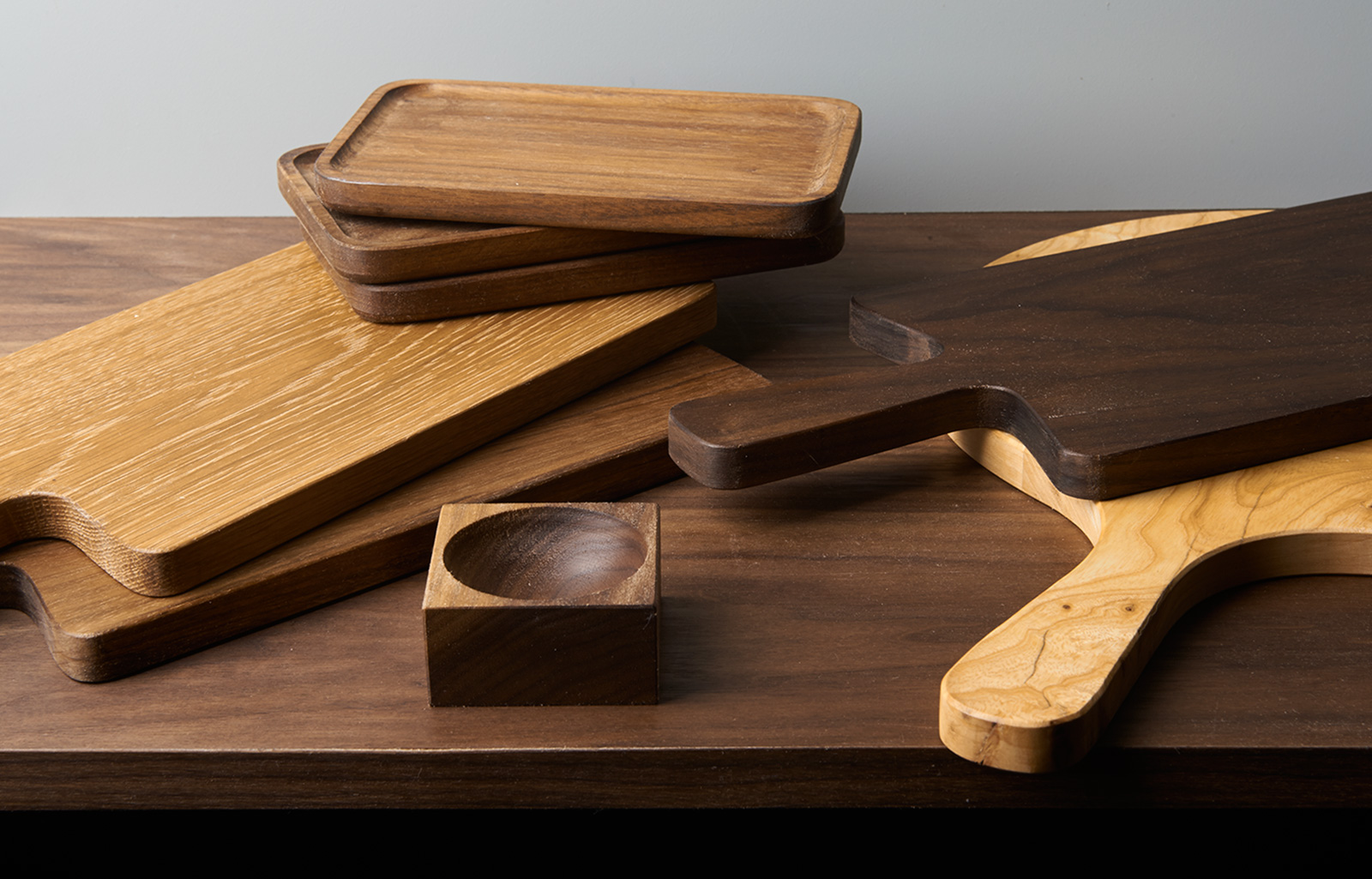 Pepperino
—
Handcrafted Tableware
The by product of furniture making, is of course, lots of smaller pieces of timber, not necessarily useful for making furniture.
From not wanting to waste these small off cuts of timber, Pepperino was born – (pepper grinder in Italian).
We take these small bits and hand craft useful cooking utensils and other acoutriments for the kitchen and table.
Pepperino provides an in house design team for specific requirements both commercial and domestic applications.
No two products are ever the same, they are as individual as the piece of timber they are made of, also as they are hand crafted not machine made.
Although primarily targeted at restaurants there is also an online retail store.