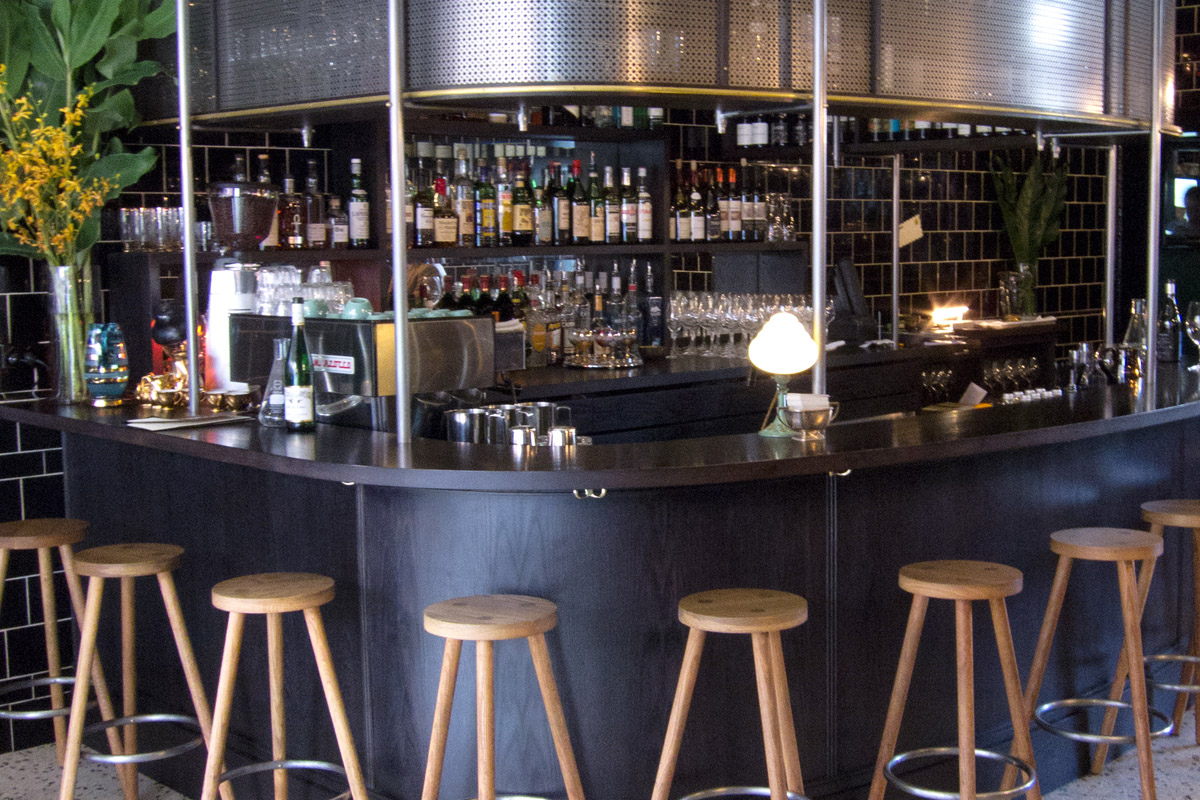 The Town Mouse
—
Bars, Tables, Stools, Shelving, Waiters Stations & Serving Boards
312 Drummond Street
Carlton
Designed By Allistar Cox for the formidable hospitality trio of Christian/ Amber McCabe and Jay Comesky, previously of the Wellington institution The Matterhorn.
With a hint of Art Deco, the space is dark and alluring.
The semicircular American Oak Bar top overhung with a perforated metal screen the focal point of the room and bar height seating dictating an informal yet glamorous space.
The project allowed the use of a wide range of materials and finishes, polished and darkly dramatic while still creating a casual feel.
Highly rated amongst the crew at Arteveneta as one of our best restaurant fit outs. A very sexy restaurant.
Designer: Allistar Cox
Client: Christian McCabe, Amber McCabe and Jay Comeskey
Completed: March 2013