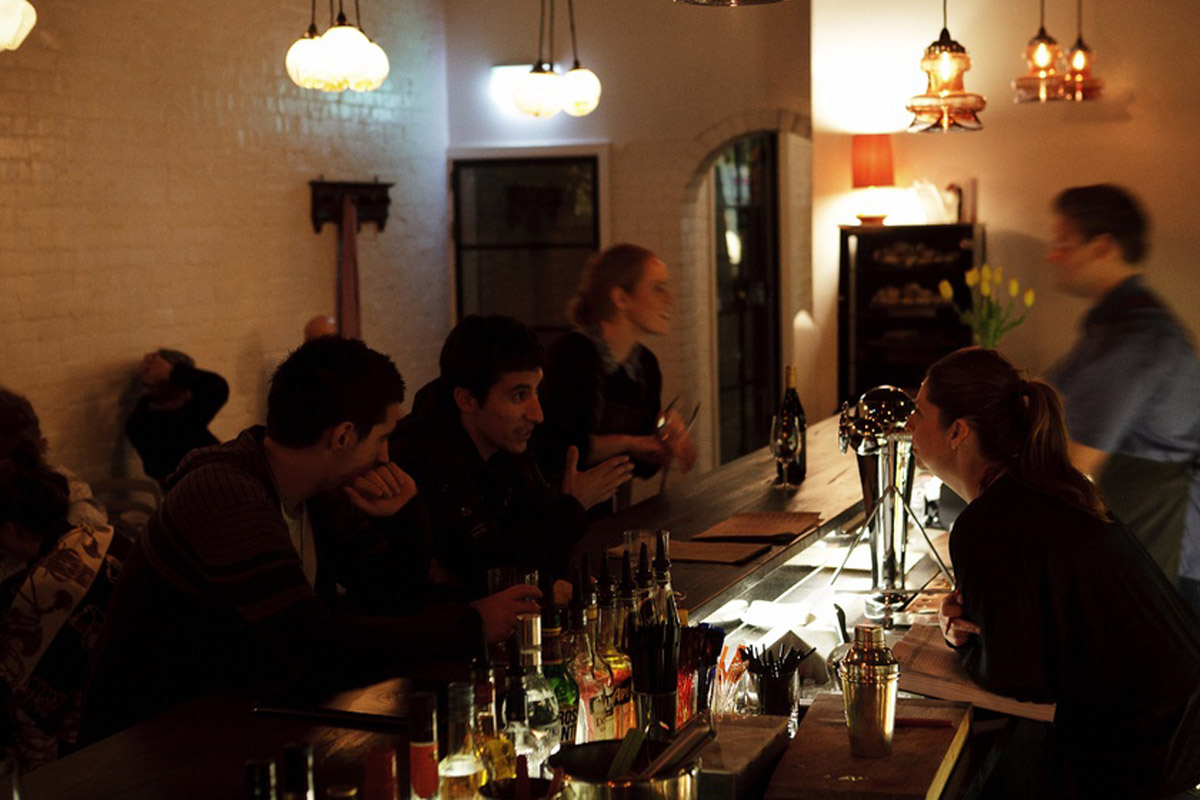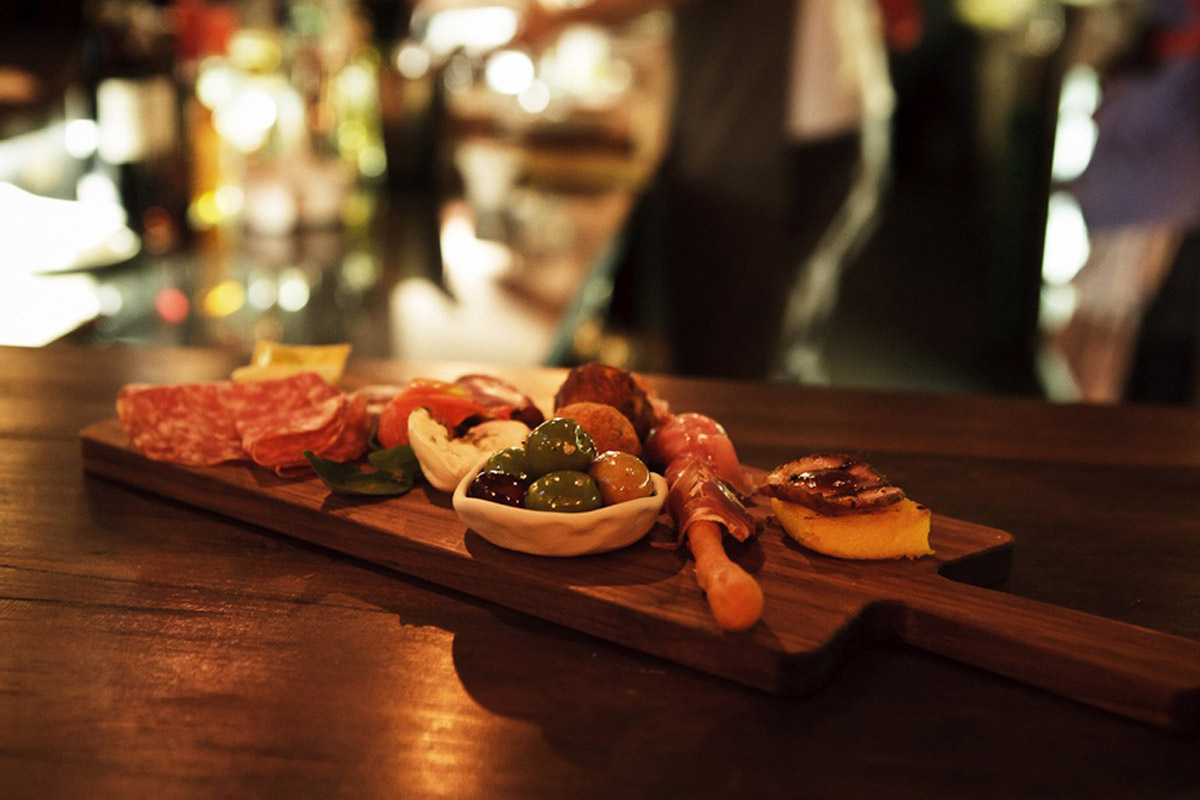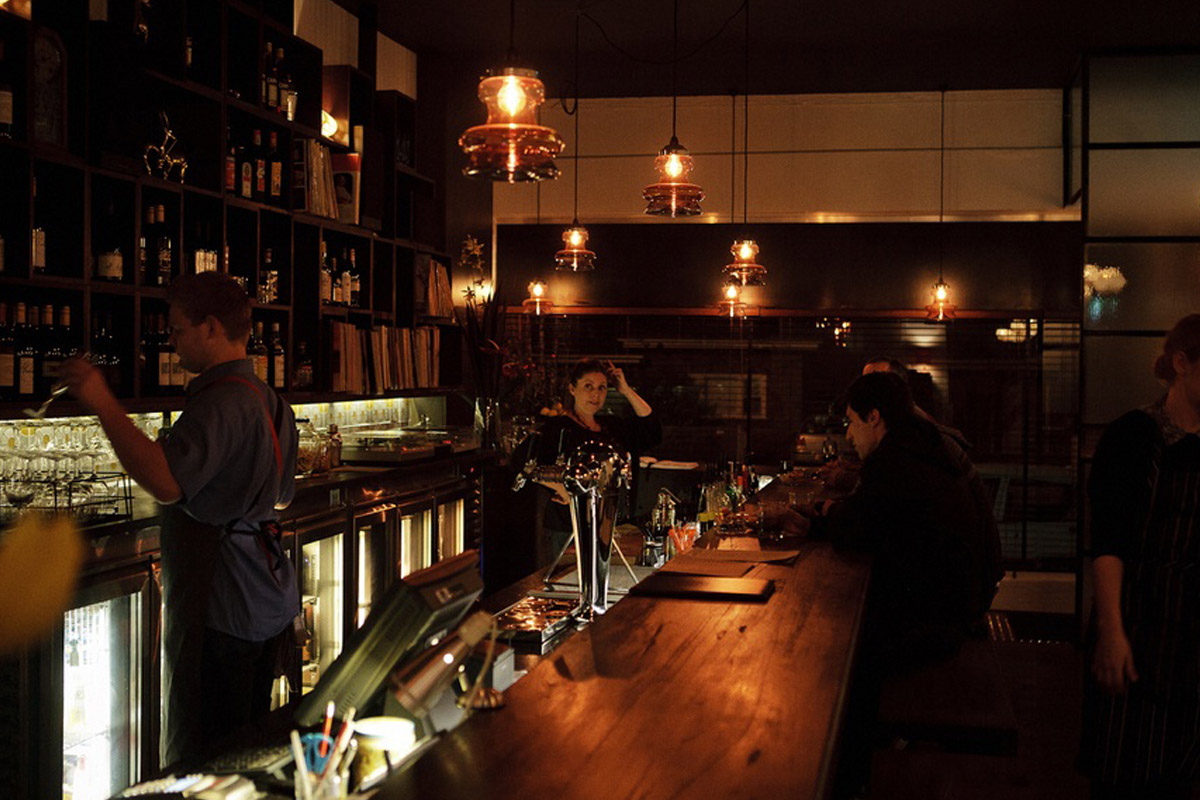 The Way to San Jose
—
Bars, Tables, Stools & Serving Boards
135 McKinnon Road
McKinnon
Designed by acclaimed architect Lucienne Bowden, Orio Randi and Emma Clarke, San Jose is the coming together of three great design and style minds.
The former Alto Monte Pizza  restaurant was demolished and cleaned out, whilst still keeping the spirit of the original 1970's fit out by retaining the original wall tiles and curved arched doorway.
The timber work construction is mainly recycled hardwood, with an 8m bar gracing the entry and immobile two person benches providing the bar seating. An strong emphasis was placed on correct bench to bar heights, allowing for both short and tall alike to feel comfortable.
Back of bar shelving, an original Lucienne Bowden design, serves both as shelving and noise control via sound absorbing foam insulation. Of irregular sizing and 'stacked' boxes feel, the shelving is a major presence of the room.
Simple gloss white painted walls and dark stained tables finish off a classic room with an instant 'been here for ever' worn in look.
Designer: Lucienne Bowden
Client: Orio Randi and Emma Clarke
Builders: Arteveneta
Completed: July 2012