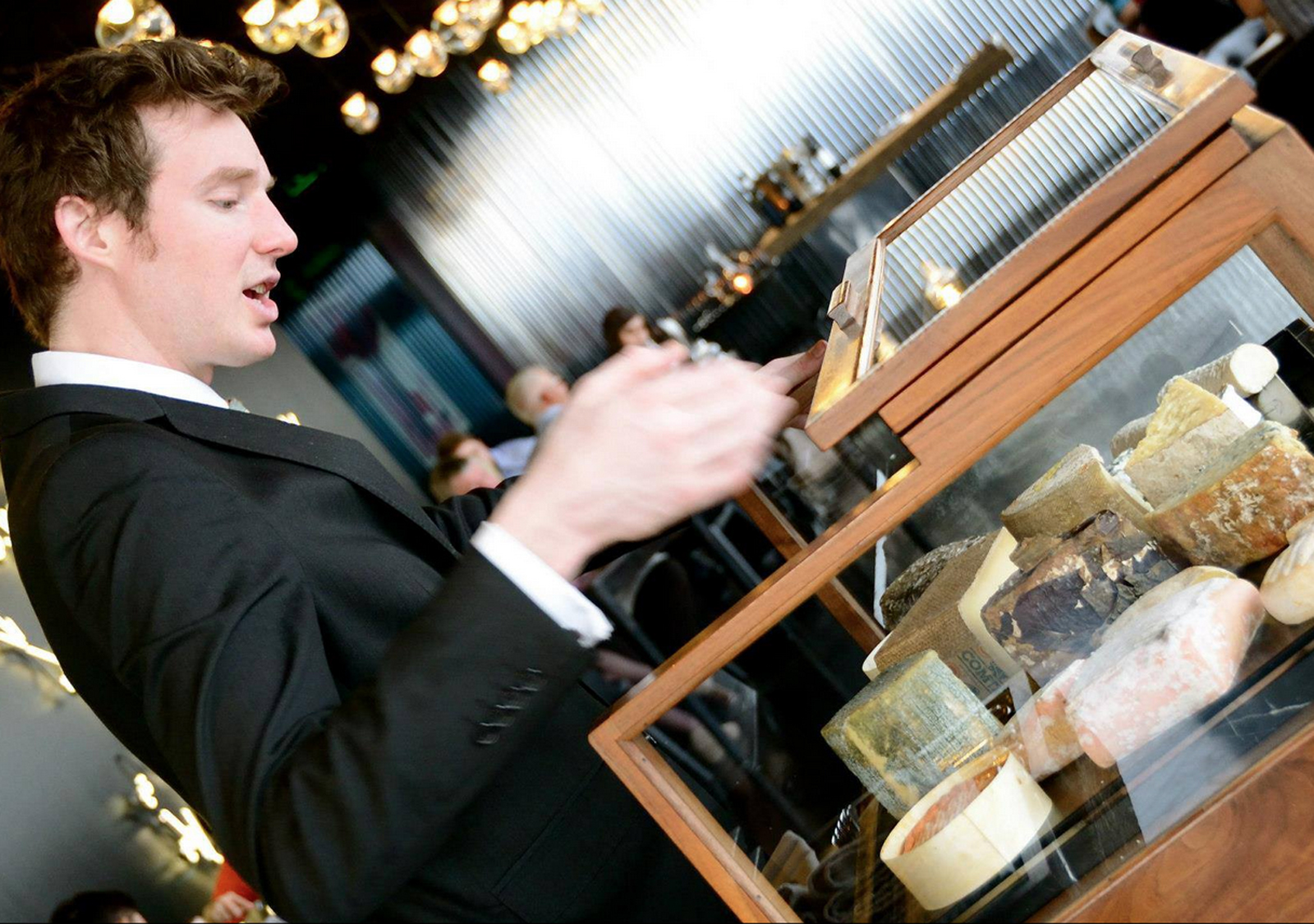 Vue de Monde
—
Cheese Trolley, Wine Trolleys & Cutlery Rests
Level 55 / Rialto, 525 Collins Street
Melbourne
Shannon Bennett is a person with extreme focus, an abundance of flair. Teamed up with Ellenberg Fraser, the result is Vue De Monde, a balance of elegance, informality and a truly organic space.
This is all bought together through the amazing cheese trolley, a collaboration design and engineering by Shannon Bennett, Will Studd, Bryan Lloyd and Orio Randi.
Although beautifully elegant, it is also practical and with a focus on purpose.
Constructed entirely of Solid American Walnut, with the use of a black marble display counter enhancing the contrast of the cheese.
Possibly the most photographed and talked about trolley in the country, featured in the Gourmet Traveller.
Designer: Elenberg Fraser
Client: Shannon Bennett
Builders: Liquid Lines
Completed: July 2011